Interested in becoming an OTA? Here are all of the requirements to become a Certified Occupational Therapy Assistant. Your first step to a rewarding and successful OTA career is to plan all of your OTA training such as how long your schooling will take, how much your education will cost, finding your employer for clinical work, and meeting your state's licensed COTA requirements.
| Program Length | Average Tuition and Fees | Classroom % | Clinicals % | State License |
| --- | --- | --- | --- | --- |
| 2 years / 5 semesters | $25,620 | 75% coursework | 25% of coursework | Required in each state except for Puerto Rico & District of Columbia |
Done with school, and ready to meet your licensed COTA requirements?
---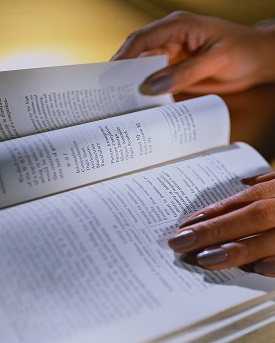 Education and Training for Occupational Therapy Assistants
Certified occupational therapist assistants carry an associates degree from an ACOTE accredited OTA program. Technical facilities and community college are the most common sources of education for your occupational therapy assistant certification. It generally takes about 2 years to complete your associates degree in occupational therapy.
There were right around 200 occupational therapy assistant accredited programs available in the U.S. in 2014. Each of these OTA programs is accredited by a branch of the American Occupational Therapy Associations called the Accreditation council for Occupational Therapy Education or ACOTE. These OTA programs offer all certified occupational therapist assistant requirements.
For example, some of the OTA requirements offered are 2 years of full time studies that include specific instruction on topics like pediatric health, anatomy and even psychology. This will also include taking specific courses and, depending on your state, around 16 weeks of clinical field work that will provide the needed hands on OTA training.
Those interested in taking part in any such program should consider taking high school courses that emphasize health education and biology. They can also considerably increase their chances of enrollment in a community college, or a technical program, by enlisting in charitable organizations and performing volunteer work. This would be especially effective if they were to gain experience in a healthcare facility.
Occupational therapy assistants will typically have a high school diploma or equivalent such as a GED. Additionally, when OTAs are hired they will have also received extensive on the job training by their employer. This training makes them even more experienced as aides and assistants. Training can go on for a few weeks and will include certain important introductions to therapy equipment as well as training on methods for controlling infection.
Previous experience working in the field of health care will be especially valued when you are searching for a job as will be experience in CPR (Cardiopulmonary Resuscitation) as well as rudimentary life support. Any experience assisting injured athletes, elderly, disabled, or medical patients will directly apply to an OTA career and will increase your chances of being hired as an OTA.
Start researching and comparing OTA Schools using our ACOTE Accredited OTA Program database.
COTA Registrations, Licenses and Certifications
Each state will have a specific set of licenses and registrations that they require their certified occupational therapist assistants to carry for employment in that state. The papers that are required will be received from the accredited educational program the assistant will complete. In some states there will also be certain fieldwork exams and for all states OTAs must pass the NBCOT – COTA exam or the National Board for Certification in Occupational Therapy – Certified Occupational Therapy Assistant Exam. Each state will have its own unique requirements for their occupational therapy assistant certification, but they are all very similar.
FREE OTA LICENSING TOOL: Use this free tool to quickly find all of the information, contact details, and forms to meet all of your state's occupational therapy assistant requirements. Research your state's licensing requirements and find application forms here: OTA State Licensing Requirements Tool.
Important Qualities for Occupational Therapy Assistants
Compassion – Maintaining a sense of compassion for patients will be important, as occupational therapy assistants often work closely with people who are struggling with many of the most basic human body functions. This means that treating them with care and compassion will be essential as you work with them to meet their goals.
Attention to Detail – Occupational Therapy Assistants will have to be able to make good judgements on the fly and will need to be able to follow instructions that are verbal and written, following these instructions extremely closely without deviating is of utmost importance. OTAs also must pay attention to detail when helping patients fill out forms and charts, as minor mistakes in data can have a big impact on the therapy program being implemented.
Flexibility – Assistants must also exhibit flexibility when applying treatments and therapy to patients. Not every patient will respond in the same way to a specific therapy and assistants will need to know when to adapt their efforts for that specific patient to match their goals.
Interpersonal Skills – Because much of their time will be spent in the company of patients it is essential that assistants are as friendly and courteous as they ought to be while communicating effectively. This should be evident in every aspect of their communications each day, they should also exhibit this politeness when addressing family members, relatives, or caretakers of their patients.
Physical strength – In order to physically assist your patients it will be imperative that you possess a significant amount of physical strength. Consistent kneeling, standing, squatting, and stooping are a big part of the job. Be prepared to hold positions that require strength and flexibility while you are assisting patients with their therapy movements.