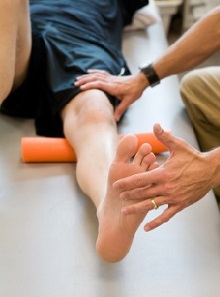 An Occupational Therapy Assistant is a professional who assists patients recovering from injuries, children with developmental challenges, and older folks who need help regaining their independence and their ability to function through their daily routines. In addition to a nice salary, this occupation is in high demand these days.
According to the United States Bureau of Labor Statistics, about 55,100 people worked as an Occupational Therapy Assistant as of 2019. It is estimated that this number will grow by as much as 32% through 2029. The United States will have 17,900 new Occupational Therapy Assistant jobs within the next few years. In 2019, the average salary of this position was $61,510. Similar allied health occupations include physical therapy assistant, respiratory therapist and dental assistant.
How to Become an Occupational Therapy Assistant in 6 steps
1.) Obtain an associates degree from an accredited OTA program
If you want to become an Occupational Therapy Assistant in the United States, you need to get a degree by either Accreditation Council for Occupational Therapy Education (also known as ACOTE) or the American Occupational Therapy Association (also known as AOTA). You will need a minimum of an Associate's Degree upon graduating from one of the above programs.
See our database of ACOTE Accredited OTA Programs Near Me to start researching the best OTA program for your educational needs. We also maintain a complete list of online OTA Progams.
2.) Complete your state required clinical experience
In most states, one needs to finish a program in which they work under a Licensed Occupational Therapist. Each state has a different time requirement for such a program, though the usual amount is two months before getting OTA licensed. Typically, these clinical experiences are through the college in which you studied occupational therapy educations.
3.) Take and pass the National Certification NBCOT COTA Exam
Prior to becoming a licensed certified OTA, you will need to take and pass the Certified Occupational Therapy Assistant (COTA) exam. This will give you national certification. The National Board for Certification in Occupational Therapy (NBCOT) will provide you with the exam. If you want to take in paper format, you will need to pay $540. If you would like to do it online, the charge is $500. Usually, you can take these exams any amount of times you require until you pass, but be aware that you will have to wait 45 days to retake it if you do not pass.
Download our free OT/OTA Exam Prep Questions
4.) Apply For A State Certified OTA License
Generally, OTAs and other Occupational Therapy professions require one to take an exam in which knowledge of OT regulations and laws are tested. Most states allow the exam to be taken "open book" and most also allow retesting until the person passes.
Applying for an Occupational Therapy Assistant license varies between states. However, most require you to send in a licensing fee in addition to a completed application. Also, be prepared to present identification, as you will more than likely be required to a background check. Finally, you will need to get your transcripts from the facility in which you received your education.
Every state lets you get licensing from national exam reporting. If you need a Verification of Certification and/or the board copy of test results, you can contact the NBCOT. Certain states will let you apply for licensing through reciprocity. The aforementioned procedure is meant for OTAs with a license in a different state. If you were previously an OTA in a different state, ask that state's licensing board to send over a Verification of Licensure to your new state. Reciprocity tends to be cheaper than taking the exam again.
Learn more about becoming an Occupational Therapy Assistant by searching OTA License requirements in your state with our tool.
It will provide you with the OT licensing board info and contacts in your state. In general, most states require the same or very similar qualifications.
5.) Apply for OTA Jobs
With your COTA license, you are now employable in your state. So it is time to search for your perfect OTA job and to start the application and interview process. Nowadays you can begin your search immediately online, go ahead and search OTA Jobs now. You may also want to contact any local hospitals, OT Clinics, and elderly care facilities for potential OTA jobs positions.
Find an OTA Job in your location | Compare Average OTA Salaries by city
6.) Maintain your license by completing state-required continuing education on OT
Continuing education is necessary in most states; this way you will retain the knowledge you already learned and also become informed of new developments in the world of Occupational Therapy. Every state differs when it comes to how many hours of continuing education are needed for each license period. Also, be aware that you will need to pay a fee to renew your license. Find your State's OTA License requirements and application form
---
Wrapping Up: How to Become an OTA
There you go, just 6 clear steps. Hopefully having a simple guide on how to become an occupational therapy assistant will make your path to getting your first OTA job that much easier. While you are here, go ahead and get started by using our free tools that will help you:
Become an OTR or Registered Occupational Therapist
If you are already a COTA then you may be interested in advancing your career by becoming an OTR or Registered Occupational Therapist. We wrote this complete guide to OTA to OT Bridge Programs that explains how to become an OTR.
If you are still curious to learn more about OTAs then we recommend reading this article: What is an OTA or COTA?
---
Questions About How to Become an Occupational Therapist Assistant (COTA)?
Don't worry, more questions is a good thing, just ask us below 🙂
Related Occupational Therapist Assisting Questions