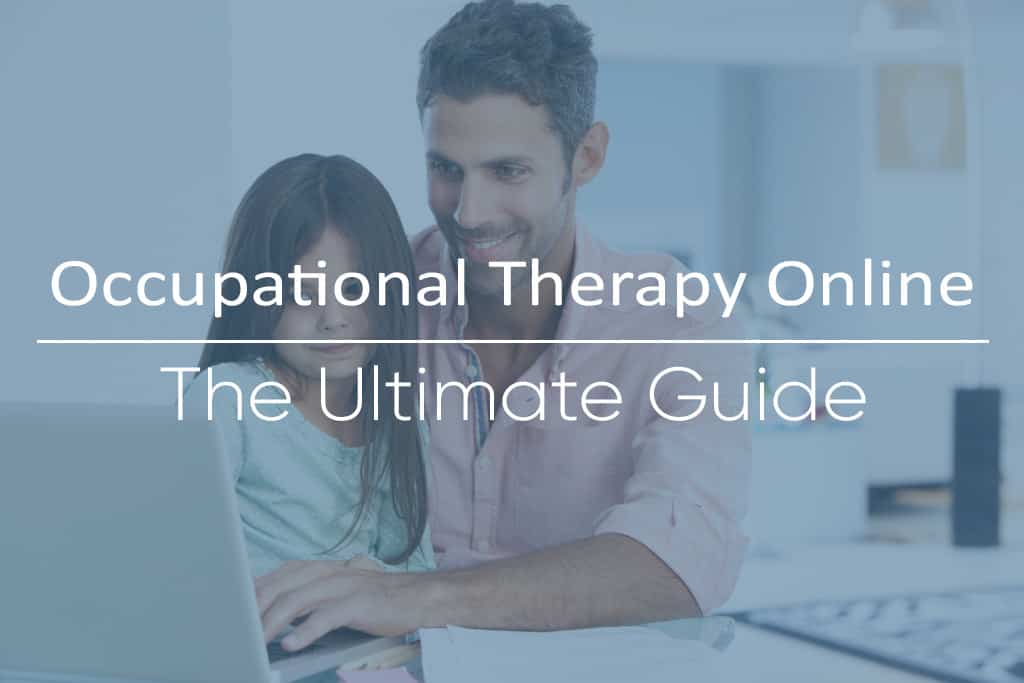 If you love helping people and have strong social and communication skills, a career in occupational therapy might be for you.
Occupational therapy is a broad field. It covers a range of subdisciplines and deals with everything from social work and nursing to speech-language pathology and physical therapy. As an occupational therapist, you spend your days helping people more easily or successfully navigate everyday activities.
If you're planning to embark on a career in occupational therapy or are already working in this area and would like to advance your career, a master's degree can give you the edge that you need to succeed. Whether you already have a bachelor's degree or are simply planning ahead, it can be really helpful to get a sense of the options open to you as a licensed occupational therapist moving forward in a doctoral degree graduate program.
Completing a master's degree is a rewarding and fulfilling experience. It can also be challenging and somewhat overwhelming. To make the process of selecting the right OT program easier, we've put together an overview of occupational therapy and occupational therapy programs.
Here's our complete guide to completing a master's degree in occupational therapy online this year.
What Is An Occupational Therapist?
Occupational therapists are health professionals who work in the field of occupational therapy. This discipline deals largely with providing support and assistance to people with disabilities, impairments, or injuries.
For the most part, occupational therapists are concerned with helping people recuperate, becoming accustomed to certain tasks, or more effectively engaging in certain activities. In a broad sense, this field resolves the issues that stand between someone and the things they want to do.
In this sense, "occupation" simply refers to everyday activities. This might include working, attending school, taking part in hobbies, going to the store, or socializing. These tasks and the impediments that people face are all different. As a result, occupational therapy involves a huge range of different medical and mental health fields.
In a practical sense, an occupational therapist is likely to work with patients to identify their goals and the things that are impeding their progress. They also strive to develop a relationship with these patients and work with them to guide them, guiding them through the steps necessary to accomplish their goals and overcome the impediments.
Occupational therapists might work in private clinics, homes, community centers, government programs, universities or research institutions, or as part of a private firm. Often, these professionals are somewhat interdisciplinary and fill many different roles.
Benefits Of Getting A Master's In Occupational Therapy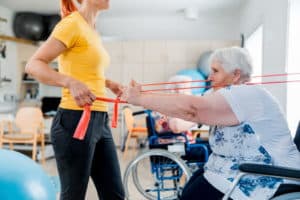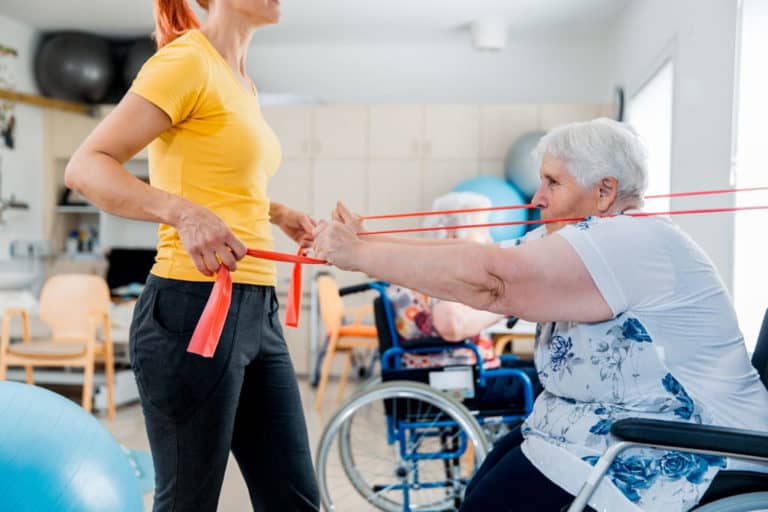 It is not always necessary to get a master's degree to work as an occupational therapist or an occupational therapy assistant. That said, most occupational therapists have a master's or doctorate in the field. Others have a relevant degree from an accredited institution in another area of health, psychology, social work, or science.
Choosing to pursue a master's degree is the right step for many people. Getting a master's degree in occupational therapy can help you develop the edge you need to secure a job, position you to work on the academic or research side of the field, help you advance in your career, and provide you with a more thorough and developed understanding of the discipline.
With a master's degree, you can practice occupational therapy, supervise rehabilitation programs, work in research or academia, serve as a consultant, or even pursue further education. By pursuing further education, you might find yourself in a position to teach occupational therapy, research at a high level, or simply work in an important position within the field.
Beyond the opportunities that it provides career-wise, a master's degree in occupational therapy can be an incredibly rewarding accomplishment. By studying at the graduate level, students develop a sophisticated understanding of the discipline. They can focus on a narrow area within occupational therapy and become experts in this niche. This expertise will allow them to better assist their patients, understand their role, and appreciate the importance of occupational therapy as a whole.
Benefits Of Getting An Online Degree
An online degree program is a more popular choice than ever. They offer students the flexibility and convenience that they need to complete their degree. Online programs are an excellent option for people who want to pursue a graduate program and work while they study and those who have accessibility requirements, pre-existing obligations, or those who want to try out an alternate form of study.
When considering an online occupational therapy program, you should remember that a master's degree awarded by an accredited online program is the same as an occupational therapy degree awarded by traditional in-person university programs. To be an accredited and officially recognized institution, a college must meet high accreditation standards. As a result, you are not selling yourself short by pursuing an online degree.
Often, it is far cheaper to pursue a degree online than it is to pursue one in person. This cost savings is because an online program does not usually require physical relocation or the same physical facilities as a traditional campus. So, it does not have the same overhead costs as an in-person program.
Online programs have opened the door to a lot of people who would otherwise be unable to pursue a degree. Besides cost-effectiveness, there are many benefits to an online program. These include convenience, versatility, and flexibility. For example, online programs often allow students to watch lectures and participate in discussions on their own time. For people who have busy schedules, this can be a lifesaver.
Financial Options To Assist with Your Online Degree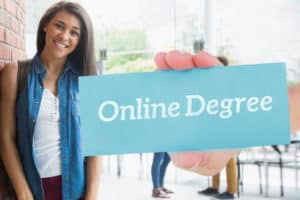 A master's degree can be exactly what you need to launch or advance your career. However, these degrees can also be very expensive. Without financial aid, this expense can make the degree feel like a bit of a burden. Thankfully, there are many paths to financial assistance when it comes to pursuing a master's degree.
The financial aid that you are eligible for depends on your circumstances. Financial aid usually comes in the form of bursaries, scholarships, private scholarships, research grants, or employment recompensation.
If you're already employed as an occupational therapist, your employer may offer some funding or tuition rebates to employees who pursue a master's degree. If you are planning to attend school to advance in your current career, it is worth looking into these programs.
Bursaries are designed for people with low incomes or limited financial support. These funds are often given out according to need rather than achievement alone. This need-based approach helps people with limited resources attend school on the same level as everyone else. To see if you qualify for a bursary for occupational therapy school, contact the registrars and financial offices at the school you would like to attend. It is also always worth checking out what public or government bursaries are offered to people in your area.
Scholarships can range from very small sums to tens of thousands of dollars. Some people cover their entire degree with scholarship funding. Generally speaking, there are three sources for scholarships. They are government scholarships, private scholarships, and scholarships offered by the college. Scholarships are offered for excellence in almost any area. Therefore, it is always worth looking into the options available for you.
Scholarships can be one of the best ways to get funding for school. To learn more about the scholarships available to you, contact the financial aid office at the schools that you are considering. You can also learn more about scholarships by talking to guidance counselors, professors, or former students.
Most Affordable Online Occupational Therapy Master's Programs
As mentioned, pursuing a master's degree can be pretty expensive. To cut down on costs, you can apply for financial aid, budget well, and cut down on your expenses. One of the best ways to cut down on costs is to attend an affordable online school.
The cost of a program does not correlate to the quality of education. Some of the best programs out there are also more affordable than some of their more well-known competitors. It is often possible to attend a great school for cheap by looking at public, in-state options.
Some of the most affordable occupational therapy master's programs include:
Best Online Occupational Therapy Master's Programs
If cost is not a restricting factor, you can consider a slightly wider range of programs. Overall, some of the most well respected occupational therapy programs are hosted at Boston University, University of Illinois – Chicago, University of South California, University of Pittsburgh, and Thomas Jefferson University.
That said, there is a good deal of overlap between some of the most affordable schools and the best schools for occupational therapy. Some of the best online occupational therapy programs include:
Average Salary Of An Occupational Therapist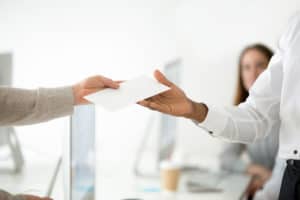 We know that salary is probably not the first thing on people's minds when they decide to become an occupational therapist – that's why we've addressed this issue last. However, it is good to have a sense of the kind of salary you should expect to make as an occupational therapist if you are planning to go into the field.
Occupational therapists are university-educated professionals working in the medical field. As a result, they tend to be paid pretty well. On average in 2019, occupational therapists made somewhere in the range of $85,000. The lowest-paid professionals made just over $69,000 and the highest-paid made over $100,000 per year. This salary is slightly less than a physical therapist but more than a registered nurse.
Over the years, the average salary in this field has been steadily rising. For instance, the average in 2010 was under $75,000. This rise is likely because the field is currently booming. The projected growth of occupational therapy jobs is very promising as well. For instance, the Bureau of Labor Statistics suggests that there will be over 20,000 new occupational therapy jobs in the United States in the next decade. This prediction is higher than average for the medical field.
Conclusion
Occupational therapy is a rewarding and socially beneficial career path. If you are planning to enter the field, it is a good idea to complete a master's degree in occupational therapy. This level of education allows you to practice without much restriction and helps to guarantee your employment.
If you love to help people, have strong social skills, and are interested in medical or rehabilitation science, occupational therapy might be the career for you. It allows you to spend your days helping people to live the lives that they want to live.
Pursuing a master's degree online is a great way to complete your studies. Online programs are more popular than ever. For people who are already working, have family commitments, or simply want to pursue their education with a little more freedom, an online program can be the best option available.
Though a master's degree can be an expensive undertaking, there are many financial aid options open to you. These include scholarships, bursaries, employment recompensation programs, and grants. It is always worth looking into the financial aid opportunities available before beginning your studies.
To conclude, some of the best online schools for occupational therapy include Mount Mary University, the University of Kansas, the University of South Dakota, and Barry University. Some of these programs, such as Mount Mary and Barry, are also included in the list of cheapest schools. Other affordable programs include Thomas Jefferson University, Trinity Washington University, and the University of Indianapolis.