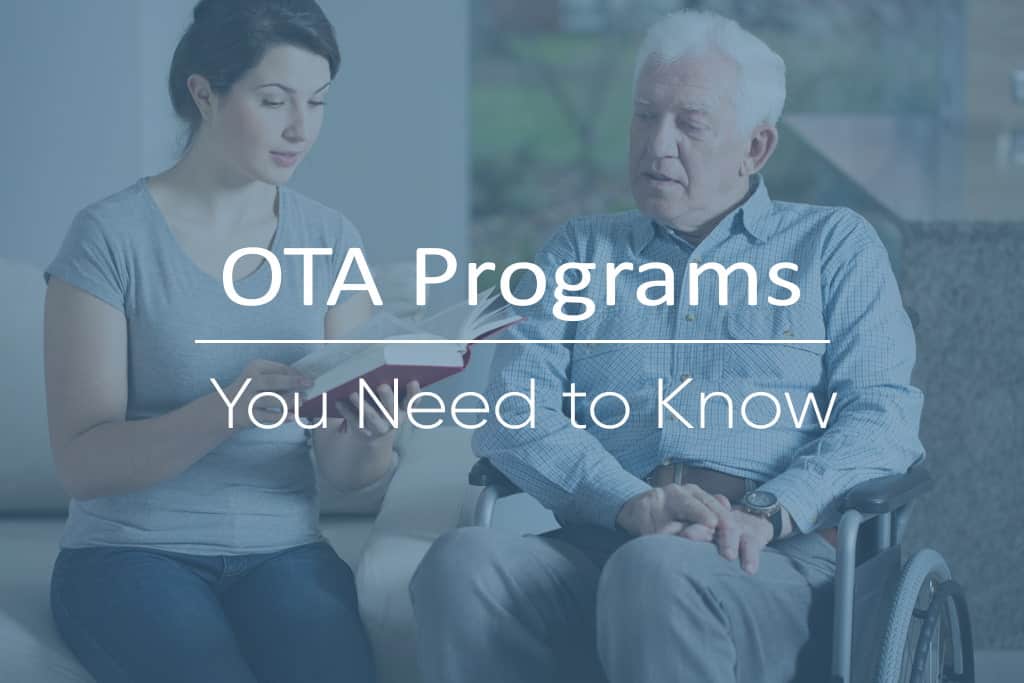 Have you decided that you want to spend the rest of your life helping people, guiding them through hard times and tough obstacles to give them their lives back? Do you want to push people to their limits knowing they can accomplish more than they think? If this sounds like you, then a career in occupational therapy might be right up your alley. As an occupational therapist assistant, you can make a difference in the lives of so many people as they recover from and learn to adjust to various health conditions.
What is an OTA?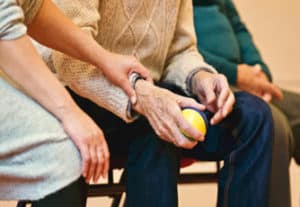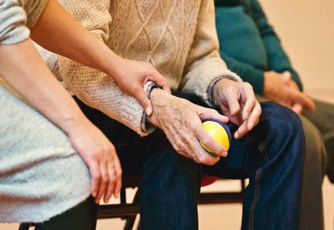 An OTA or occupational therapy assistant is a healthcare professional who works with an occupational therapist, helping patients regain independence in daily activities. They help a wide range of people, including those who have been in serious accidents and need to relearn how to dress themselves and children with learning disabilities who need extra help during school.
You can find occupational therapy assistants working in nursing homes, hospitals, rehab centers, and even assisted living facilities. This position is solely based on helping people manage day to day tasks with little help from others.
An OTA is responsible for following the plans that the occupational therapist they are working with develops for each patient. OTAs make sure patients learn tasks and exercises correctly and report back to the occupational therapist with their results. It is up to the occupational therapist to make any changes to the routine or treatment plan, but the responsibility of the occupational therapist assistant is to let them know if their plan needs to be altered.
An occupational therapist assistant needs a good education to succeed in this career, but they also have to be caring and encouraging. In this field, you encounter many patients with a lack of will or self-assurance, and it is up to the OTA to cheer them on and push them when needed.
How Much do OTAs Make?
On average, an occupational therapist assistant makes $68,260.00 annually, though this can be a little higher or lower depending on where you live. The highest paying cities are Chicago, Illinois at $88,591.00 annually, and San Antonio, Texas at $74,343 annually.
Occupational therapist assistants who are licensed make an average of 27.56% more than the average paying job without a license.
Is There a Need for OTAs?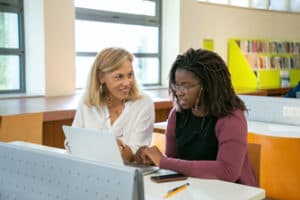 The healthcare field is growing in almost every area, including the need for more occupational therapist assistants. The Bureau of Labor Statistics estimates that the employment of OTAs will grow about 32% from 2019-1029. This is much faster than the average growth rate of other jobs.
The need to fill positions in this field will continue as there will always be people in need of support after illnesses, accidents, or other conditions. OTAs offer specialized care that patients cannot get anywhere else.
Top 6 OTA Programs Available
Here are the top six occupational therapy assistant programs available today. These schools offer great courses at affordable prices that teach you all you need to know to be successful in your future career.
Penn State offers a five-semester Occupational Therapist Program, earning you an associate's degree that ensures your future in this great career. This school is fully accredited, which means your license will be valid and accepted anywhere you apply for a job.
The courses you take range from general education to psychology to human anatomy. As an OTA student, you learn how to assess patients to help the occupational therapist develop a plan for each and understand the reason behind those actions and the proper way to put them into play.
Every student in this program has to take an eight-week internship at a health care facility, learning directly from a certified and qualified occupational therapist.
Once students complete this program they are ready to take the certification exam to get licensed before moving onto their careers.
Tuition: $18,454- Per academic year
Credits Required: 69
On-site dorm: Yes
At Zane State College, achieving your occupational therapy assistant license will entail four full-time semesters of courses and classes and one summer semester of fieldwork. This program utilizes not only in-class lessons and education but also hands-on experience before entering the workplace.
The courses in this two-year program are a mix of occupational therapy and treatment education. They include biological and behavioral sciences, too. These classes help students understand patient assessment and how to help occupational therapists develop an appropriate plan to assist people in regaining the ability to handle day to day activities.
In this program, students are self-directed and active in their academic studies. They are taught how to determine a patient's therapeutic and physical needs to design an appropriate treatment plan with the occupational therapist.
Tuition rate: $179 per credit hours
Credits needed: 68
On-site dorm: No
The occupational therapy assistant program through Lake Area Technical College is a program that focuses its instruction around teaching injury prevention, improving patient's functional ability, and adapting people to their surrounding environments, whether that be on their own or with assistive equipment.
This program lasts 20 months and includes lectures, demonstrations, off-site fieldwork, and laboratory experiments, giving students a 360-degree educational experience. Students learn the ins and outs of what they can expect once they finished coursework and move into the working environment.
To graduate, you must pass all of your classes with at least a C and maintain an overall 2.0 GPA. Once the program is completed, students are ready to take the licensing exam for the state where they want to work. This school boasts a 99% graduate placement rate helping students find careers once their education is complete.
Tuition rate: $121 per credit hour
Credits needed: 76
On-site dorm: No
This coursework is a 64-credit associate degree program designed to educate students with the proper tools and techniques to help people adjust to their daily lives after illness or injury. Students are equipped with the knowledge needed in areas like problem-solving, treatment planning, and creative teamwork.
This school offers hands-on education placing their students in the field to work underneath educated professionals on-site at local health care facilities. The hands-on skills taught throughout this program prepare students for success in their careers and give them the tools needed to pass the licensing exam.
Fox Valley offers classes in medical terminology, psychosocial conditions, occupational therapy theory and practice, OT Pediatric Practice, and many more.
Tuition fees: $10,016.85
Total Credits: 64
On-site Dorm – No
The New England Institute of Technology provides an amazing OTA program preparing their students with the tools they need to help people of all ages and all types of disabilities become independent in their day to day lives.
In these courses, you learn how to fulfill your role as a member of the therapy team, developing and executing plans to help people get their lives back. These courses provide hands-on training and field exercises to prepare students for all aspects of the jobs they will be facing in the future.
The graduation rate for this program in 2020 was 72% with their student completing their course with at least a 2.0 GPA or higher and prepared to take and pass their licensing test. Courses taken in this program are medical terminology, adult rehab, mental health, and anatomy.
Tuition Fees: $250 per credit hour
Total Credits: 103
On-site Dorm – No
Wallace State prides itself on its award-winning academic program that not only prepares its students for a successful future career but also helps with job placement.
Hands-on lessons teach future OTA's how to properly rehabilitate patients, including exercise to help regain mobility and motor skills, approaches from moving from beds to wheelchairs, and how to assess and adapt these interventions if needed.
Some of the classes in this program include occupational therapist fundamentals, practical anatomy, human growth and development, and medical conditions in OT. This program teaches and prepares students to work with elderly patients, adults, and children, giving them the necessary skills to help anyone with physical or mental disabilities overcome their struggles and lead productive lives with minimal help.
Tuition Fees: $162 per credit hour
Total Credits: 74
On-site dorm: Yes
What Type of Licensure Do You Need to be an OTA?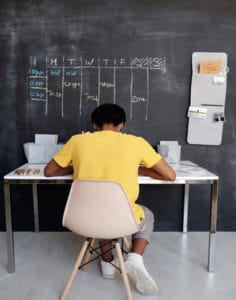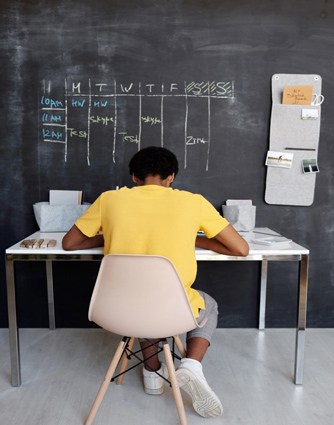 Just because you have completed your program and passed all of your classes doesn't mean you are finished and ready to go to work. You must sit for a licensure exam before you are legally allowed to practice as an occupational therapy assistant.
NBCOT
Once you have completed your occupational therapist assistant program, you then have to take and pass the NBCOT exams. This exam is from the National Body Certification for Occupational Therapy Professionals in the United States.
The NBCOT exam ensures that only licensed and educated people are permitted to work directly with the patients who need their care. To receive your license, you must know every area being an OTA and answer a wide range of questions that touch upon every topic you learned about during your courses.
Every student must pass this exam once they have completed their OTA program to legally work for any healthcare facility.
State Licenses
Once you have completed and passed the NBCOT exam, you then have to sit for a state licensure exam. Each state provides its own exams and you have to be licensed by a specific state to work there.
To keep your license, you must renew it yearly or bi-yearly, depending on the state. To renew, most states require you to complete a certain number of continuing education hours and you  may need to sit for an additional exam. Each of these tests will cost on average around $100 to $150.
What is an Occupational Therapy Aide?
If you do not want to complete a four-year college degree but are still interested in the occupational therapy field, there is another option that will help you get your foot in the door of this exciting career. Most states only require occupational therapy aids to hold a high school diploma. That said, there are many programs out there to certify you as an aid, which will help you land a job and receive higher pay.
Where an occupational therapy assistant works directly with patients and side by side with the occupational therapist, an aide is responsible for preparing and obtaining supplies needed for the sessions. This role is less hands-on with patients but is nonetheless essential to helping with their recovery.
The main job of an occupational therapy aide include:
Prepping equipment
Cleaning up after sessions
Transporting patients to and from the exam rooms
Taking equipment inventory
Clerical work
Answering patients billing questions or helping them with paperwork.
This is an entry level position but it can be considered a good place to start while working towards becoming an OTA or OT. You must be familiar with computers and office equipment, and like most jobs in the healthcare field, you must also be patient and kind when interacting with your patients.
Conclusion
Becoming an occupational therapist assistant is an extremely rewarding job. You get to use your knowledge, skills, and education to help people better their lives and become more independent after a life-changing injury or illness. You can improve the overall well-being of a child, a veteran, a first responder, or so many other people who need a caring and empathetic person to help them achieve some of the hardest tasks of their lives. Take the leap and become an OTA today.