This page has a complete list of accredited OTA programs and the answer and resource for every question regarding occupational therapy assistant schools.
Find and compare accredited OTA programs nearby or online, learn education and certification course/time/cost requirements, learn about the best OTA schools and use our free tools and resources to plan your education and connect with accredited programs.
Last updated July 29th, 2019
Page Contents
---
Find OTA Programs Near Me
If you are searching for 'OTA programs near me' then our tool will help you to research and compare every ACOTE Accredited OTA School nearby with our school data covering the entire U.S. Simply click on your state for a list of schools offered in the region and more details such as program director contact information.
---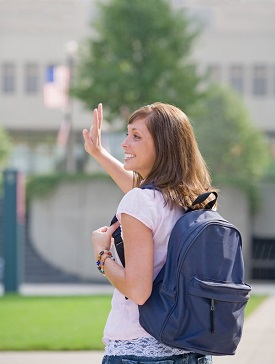 There are over 200 Accredited Occupational Therapist Assistant schools across the United States. Although the Accreditation Council for Occupational Therapy Education (ACOTE®) doesn't offer a ranking system of the schools that offer occupational therapy assistant programs, a high quality education is guaranteed by the ACOTE accreditation itself.
Graduating from an accredited OTA program is required in order to sit for the Certified Occupational Therapy Assistant (COTA) Exam put on by the National Board for Certification in Occupational Therapy (NBCOT). Passing this nationwide exam will be necessary in order to obtain your state OTA license for employment.
---
10 Best OTA Programs in the U.S.
Many people ask which are the best occupational therapy assistant schools, so we prepared this list of the top OTA schools.
| School Name | Unique Offering | Location |
| --- | --- | --- |
| Houston Community College | Exceptional and unique learning opportunities through high quality practicums and clinical experiences. | Houston, TX |
| Santa Ana College | Online, weekend, and evening OTA class offerings. | Santa Ana, CA |
| Austin Community College | 10 full service campuses and free tutoring and student support services. | Austin, TX |
| Macomb Community College | The MCC OTA Program has a 90% graduation rate. | Warren, MI |
| Owens Community College | Each faculty member has real world experience in the field of Occupational Therapy. | Perrysburg, OH |
| Sacramento City College | In 2012, 91% of OTA students passed the COTA Exam by the NBCOT on their 1st attempt. | Sacramento, CA |
| Salt Lake Community College | Health Sciences Foundation Scholarship offered to OTA students. | Salt Lake City, UT |
| Suffolk County Community College | Largest Community College in New York State. | Selden, NY |
| Tidewater Community College | Average 1st time pass rate for NBCOT COTA Exam is 87%. | Norfolk, VA |
| Wayne County Community College District | School features a scholarship committee funding merit based scholarships and providing textbook assistance. | Detroit, MI |
Comparing Occupational Therapy Assistant Programs
As previously mentioned, the ACOTE is the accrediting organization for all Occupational Therapist Assistant schools. Even if you cannot attend one of the above top occupational therapy assistant schools, it is critical that you attend and graduate from an ACOTE accredited OTA program. Doing so is required to sit for the NBCOT's COTA Exam which is required for your state OTA license to gain employment.
The first step you should take towards your education is to research occupational therapy assistant programs in your region. Once you have a list of OTA schools that you are interested in, you can start comparing specific criteria of each, talking to alumni and faculty, and scheduling campus visits.
Comparison Factors for OTA Schools
Below is a list of things you will want to consider in each school to make sure it will meet your educational needs/goals:
Size of campus, student body, and OTA program
Passing rates of the college, OTA program, and NBCOT COTA Exam
Level of quality of the campus and all resources including faculty
Structure of curriculum and program
Opportunities for financial aid as well as complete list of expenses
Campus setting and location
Quality of the faculty (prior experience, cohesiveness, tenure)
Extracurricular activities offered
Demographics of the student body
Distance (Commute from home)
Employment rate of graduates
Specific admissions criteria
Clinical education and training opportunities
Talk to admissions officers, professors, program directors, alumni, current students, and employers to get the best insight into each OTA school that you are considering. Ask faculty which local companies hire their graduates so that you can reach out to speak with employers and alumni who have experience with each OTA program you're looking into.
---
How Long is Occupational Therapist Assistant School?
Prospective students often ask, "How long is occupational therapy assistant school?"
OTA school generally takes 5 semesters to complete alongside 16 hours of fieldwork.
Credits: 60 hours
Courses: 20 classes
Semesters: 4 – 5
Clinical Work: 16 weeks
Most certified occupational therapist assistants finish the required 16 weeks of clinical fieldwork during their final semesters of their associates degree program. So, this education requirement won't actually add additional time to OTA school.
If you'd like to complete OTA school faster, then you can try some of the following options:
Taking dual credit courses in high school that will count towards your associate's degree
Taking summer courses to finish your degree requirements sooner
Taking online classes in addition to your local program and transfer the additional credits
Transfer credits from your existing bachelor's degree to qualify for some of your Liberal Arts, Prerequisites, and other requirements
These options will depend on your local accredited OTA program and how it receives credit transfers.
You will need to speak with your respective high school and college advisers about the credit transfers from dual credit and or online classes taken outside of the local program you receive your associate's degree from.

---
How Much Does OTA School Cost?
According to the U.S. Department of Education's 2016-2017 IPEDS Survey, the cost of 2 year OTA associates degree programs are:
Annual: $19,906
Total: $39,812
To learn the exact occupational therapy assistant school cost for programs of interest, you should contact the school's admissions office directly and ask them for detailed information on their OTA program cost.
---
Is OTA School Hard?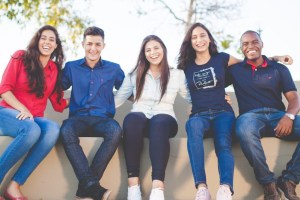 How hard is occupational therapy assistant school? Everyone approaches academia differently and experiences their own unique challenges. OTA school is no different.
That being said, depending on your academic strengths, OTA school may be easier for you than someone who is strong in subjects like economics and sociology and weak in science.
OTA school is not very hard as long as you are willing to stay focused and put in the time and effort.
Resources to Make OTA School Easier
Tips to Make OTA School Easier: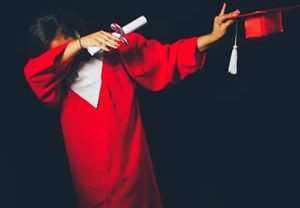 Keep up with your reading assignments
Always use the professor's recommended resources
Participate in class and groups as much as possible
Build relationships with your classmates, Professor, and any other faculty
Seek out career help from career advisors and faculty in the OTA program
Ask questions to get clarification
Always listen to feedback and try to make changes
Take plenty of notes and review them
Keep a daily schedule of your activities
If you are still asking whether or not OTA school is hard then I think you should consider this.
However hard OTA school might be, in as little as 2 years you can complete the OTA associates degree and begin working in one of the most rewarding careers and fastest-growing healthcare jobs in the U.S.
So, stay focused, use the tips on this page, and you can complete your occupational therapy assistant program and be on your way to a great career.

---
Occupational Therapy Assistant Course Requirements
Your first step to a rewarding and successful OTA career is to plan all of your occupational therapy assistant courses and OTA training. Planning exactly how long your schooling will take, how much your education will cost, finding your employer for clinical work, and meeting your state's licensed COTA requirements are essential to your success.
| Program Length | Avg Tuition | Classroom % | Clinical % |
| --- | --- | --- | --- |
| 2 years / 5 semesters | $25,620 | 75% | 25% |
Basic Occupational Therapy Assistant Courses from any COTA School
Here is a list of the basic OTA courses that all occupational therapist assistant programs will require in their curriculum. Most of these classes are available to take online.
Introduction to Occupational Therapy Course – This is an overview to Occupational Therapy. You will learn the history of the profession, OT Ethics, and more about the responsibilities and careers of those working in occupational therapy.
Health Care Provider Basics Course – You will learn the basics of legally serving as a health care provider such as HIPPA regulations. You will also learn the basic skills and abilities you will need to function as well as medical terminology used in the field of OT.
Physical Disabilities Course – You will learn about the various types of physical disabilities that you will be required to know to work with patients.
Therapeutic Activities Course – You will be introduced to and learn the various OT techniques that you will use to offer assistance to patients. You will also, in addition to movement methods, learn to craft for creating therapy tools for patients.
Kinesiology Course – This course teaches students how to assess movement. You will learn physiology and anatomy along with physics and biomechanics. Muscle test, range of motion principles, and more will be taught in this corse to provide a clear understanding of how to apply these concepts to working with patients.
---
Education and Training for Occupational Therapy Assistants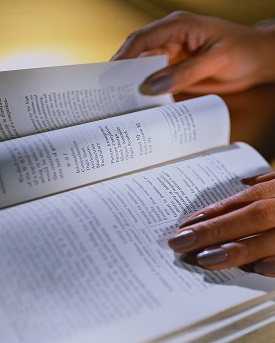 It generally takes about 2 years to complete your associates degree in occupational therapy assisting. Technical schools and community colleges are the most common sources of education for an OTA degree.
For example, some of the OTA requirements offered are 2 years of full-time studies that include specific instruction on topics like:
pediatric health
anatomy
psychology
Occupational therapy assistant schooling will also include specific therapy courses and, depending on your state, around 16 weeks of clinical fieldwork that will provide the needed hands-on OTA training.
Preparing for an OTA Program
School for occupational therapy assistants will require that you have a high school diploma or equivalent such as a GED. If you are interested in taking part in any such program then you should consider taking high school courses that emphasize health, education, and biology.
You can also considerably increase your chances of enrollment in a community college, or a technical program, by enlisting in charitable organizations and performing volunteer work. This would be especially effective if you were to gain experience in a healthcare facility.
Additionally, when OTAs are hired they will go through extensive on the job training by their employer. This training makes them even more experienced as aides and assistants. Training can go on for a few weeks and will include certain important introductions to therapy equipment as well as training on methods for controlling infection.
Previous experience working in the field of health care will be especially valued when you are searching for a job as will be experience in CPR (Cardiopulmonary Resuscitation) as well as rudimentary life support.
Any experience assisting injured athletes, elderly, disabled, or medical patients will directly apply to an OTA career and will increase your chances of being hired as an OTA.
COTA Registrations, Licenses and Certifications
Obtaining certification by the NBCOT will be required to get your state license. Except for in Puerto Rico and District of Columbia, Each state will have its own COTA license that they require their certified occupational therapist assistants to carry for employment in that state.
The papers that are required (degree, transcript, clinical documents, etc) will be sent from the accredited educational program the assistant will complete. In some states, there will also be certain fieldwork exams and for all states, OTAs must pass the NBCOT – COTA exam or the National Board for Certification in Occupational Therapy – Certified Occupational Therapy Assistant Exam.
Although each state will have its own unique requirements for their occupational therapy assistant certification, they are all very similar.
OTA Licensing Tool:
Use our free tool to quickly find all of the information, contact details, and forms to meet all of your state's occupational therapy assistant licensing requirements
on this page
.
---
Can I Study Online?
Yes, there are occupational therapy assistant programs offered online. Keep in mind you will still need to complete your clinical work in person.
Compare Online OTA Programs
: We maintain a complete list of online OTA programs and more information to help you understand everything you need to know about studying to become an OTA online.
---
Can I Advance My Career?
Yes, there are OTA to OT bridge programs offered for working occupational therapy assistants to help them advance their education and careers.
---
Footnote: We keep our database of ACOTE Accredited OTA Schools up to date with the American Occupational Therapy Association (AOTA). When new accreditations are added for schools that offer occupational therapy we will update our data, if you notice a necessary update please let us know.