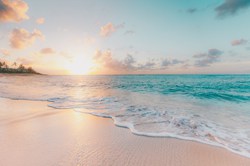 Get complete info on OTA schools in Hawaii on this page
Hawaii offers only 1 accredited (ACOTE) OTA programs. You will need to complete an accredited OTA program so that you can take your COTA exam offered by the NBCOT. This is required to get your state license.
Below is the accredited OTA school in Hawaii, click for more details and contact info. See OTA Programs Near Me, See Online OTA Programs
Accredited OTA Schools in Hawaii
University of Hawaii/Kapiolani Community College OTA Program
Physical Address
Occupational Therapy Assistant Program
Health Sciences Department 4303 Diamond Head Road, Kauila Building 210 A Honolulu, HI 96816-4421
Phone Number
(808) 734-9229
Website Address
www.kapiolani.hawaii.edu
OTA Program Contact
tkawagu@hawaii.edu
OTA Program Accreditation
Program Accreditor
The Accreditation Council for Occupational Therapy Education (ACOTE)
Selecting OTA Schools in Hawaii
There are a few things to consider when choosing occupational therapist assistant programs. Here is a quick list of a few of the most significant considerations to bear in mind as you research for your Occupational therapist assistant program:
The OTA Program size
Passing-rates of the license test
Class and labroom buildings
College expenses and opportunities for financial aid
OTA Program admittance criteria
While you take these OTA program things into consideration, it can be helpful to survey current college students in addition to recent graduates of the Occupational therapist assistant programs of curiosity. Also, talking to companies who have hired these graduates can give you more insight into each school.
More OTA Info for Hawaii:
Click on schools below to learn more about their programs
[qs_listing areaofinterest="PHYSICAL-THERAPY-ASSISTING"]