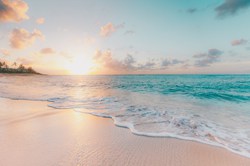 Beginning in January 2017, all Hawaii OTAs should be licensed. Prior, Hawaii did not license, register, or certify occupational therapist assistants – OTAs. However, OTAs working in Hawaii have always worked under the supervision of a Hawaii licensed OT.
The Hawaii Department of Commerce and Consumer Affairs – Professional & Vocational Licensing will be the agency that licenses OTAs after 2017 and it is the agency that currently licenses OTs in Hawaii.
The link above takes you to a page with more Hawaii COTA licensing information, application forms, and a list of fees.
More OTA Info for Hawaii: