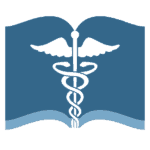 A big welcome to all those who are researching, or working, in a career as a Certified Occupational Therapy Assistant (COTA)!
You've come to the right place 😊we want to help you achieve your OTA education and career goals.
---
How We Help
Researching a career in Occupational Therapy takes considerable effort and leads to a big decision in your life.
Once you decide to get started on your education, we know how difficult it can be to compare OTA Schools online.
Then upon graduation, figuring out all of the requirements for your State's OTA License Application can be difficult because many school and government websites don't function well, are out of date and are not easy to navigate.
On top of this, learning which city you would receive the highest compensation in and finding jobs in that location is also time consuming.
So, the OTA Guide was created to help you find all of the information you need to receive a certified Occupational Therapy Assistant Education from an ACOTE accredited college, become a licensed OTA in your state and find OTA jobs in your industry and location.
All in one place. Quickly and easily.
What We Do
We create the most up to date accurate content about the COTA profession and occupational therapy industry. We also provide a number of tools that we continually improve and update to help you quickly and easily start and complete your OTA education, find OTA jobs, and grow in your career.
Here are our current free resources for COTA and prospective COTA:
Who We Are
The OTA Guide website is run by a group of COTA professionals who are passionate about occupational therapy. We know how fast the demand is growing for our profession and so in an attempt to keep up with the demand we want to help make it easy for others interested in becoming an occupational therapist assistant to quickly meet all of the requirements to begin a career as an OTA.
Find Us Online
In addition to our website, you can follow us on social media and a few other places online to receive updates on the platform of your choice.
Here are a few places you can find us:
---
Thank you for stopping by our website, we are thrilled to have you here! We hope you enjoy the OTA resources we have put together for you and good luck on your path to becoming an OTA!
If you'd like to contact us for any reason, whether it be to ask a question or give feedback, please send an email to admin@otaguide.wpengine.com/