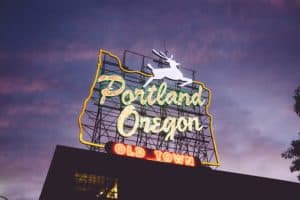 This page contains all information on OTA schools in Oregon. See OTA Programs Near Me, See Online OTA Programs
Currently, there is only 1 ACOTE accredited OTA school in Oregon. After completing the program, you will need to graduate and pass the NBCOT's COTA Exam to obtain your state OTA License.
At the bottom of this page, we've included some additional sponsored schools available to Oregon residents.
To learn more about OTA schools in Oregon, click on the school below for more details or email the program director.
Accredited OTA Programs in Oregon
Linn-Benton Community College-Lebanon Campus OTA Program
Physical Address
Occupational Therapy Assistant Program
44 Industrial Way
Lebanon, OR 97355
Phone Number
(541) 259-5834
Website Address
www.linnbenton.edu/ota
OTA Program Contact
mashelle.painter@linnbenton.edu
OTA Program Accreditation
Program Accreditor
The Accreditation Council for Occupational Therapy Education (ACOTE)
OTA Schools Near Oregon
If you are flexible enough to move from Oregon, then this list of nearby states have great accredited OTA schools to choose from for beginning classes on your education journey.
Selecting OTA Schools in Oregon
Keep the following important details in mind when researching and comparing any occupational therapy assistant schools:
Size of schools, program, & classes
Pass-rates for college, program, and NBCOT COTA Exam
Quality of campus, facilities, and resources
Complete details of expenses and any financial aid
Specific admissions requirements for OTA program and college
Speaking to alumni about the OTA Schools you are interested in is one of the best ways to gain valuable insight into each program, employers are another great source of info. Try asking admissions offices for the names of any local business that hires their graduates, then you can reach out to talk to them about their experience with the college you're researching.
More OTA Info for Oregon:
Apply for OTA Licensing in Oregon
Research OTA Salary in Oregon
Click on schools below to learn more about their programs
[qs_listing areaofinterest="PHYSICAL-THERAPY-ASSISTING"]