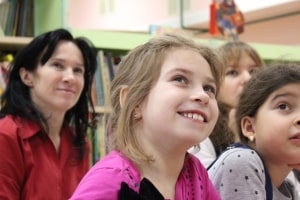 Yes, Occupational Therapist Assistants can work in schools.
However, according to the U.S. Bureau of Labor Statistics (BLS) only 4% of COTA work in an educational setting.
That said, there are many job opportunities for Occupational Therapist Assistants to work for an agency that outsources a variety of special education and OT services.
In these positions, COTA may spend some time working in an educational setting and other times work in a variety of other settings (clinical for example).
Examples of tasks that COTA working in school settings perform:
Helping students with OT handwriting activities
Assisting special needs students with their assignments
Transporting disabled students around campus
Performing various pediatric OT activities with students
Staying up to date and complying with all federal, state and local regulations
How Occupational Therapy Assistants Work in Schools
A large number of schools make use of COTAs instead of OTs so that they can save budget while still meeting the Individualized Education Programs (IEPs) requirements and 504 Plans.
Using an Occupational Therapist can cost a lot of money and school districts don't tend to have those funds, so a Certified Occupational Therapist Assistant it is.
Using an OT to evaluate students and then create treatment plans for each of them on a case by case basis and then having a COTA come in to do the delivery can be a good option for getting people the treatment they need while still saving money.
The COTA keeps records of the work they do with the students and then provides regular feedback to the OT so that the OT can recommend future treatment changes if they are required.
For smaller school districts this is a flexible and valuable way of reducing care costs while still serving individual students well.
If you are a COTA interested in working in a school setting then try searching for full-time jobs offered by schools but also search for agencies that outsource therapy and special education services.
You may also be interested in learning more about Travel OTAs, since these positions often serve schools.
If you are interested in becoming an OTA then you should start by attending an occupational therapy assistant program nearby or an online OTA program.
---
Questions About an Occupational Therapist Assistant Career?
Awesome, ask us your questions below and make sure to subscribe to get an email notification when we reply.
Related Occupational Therapist Assisting Questions