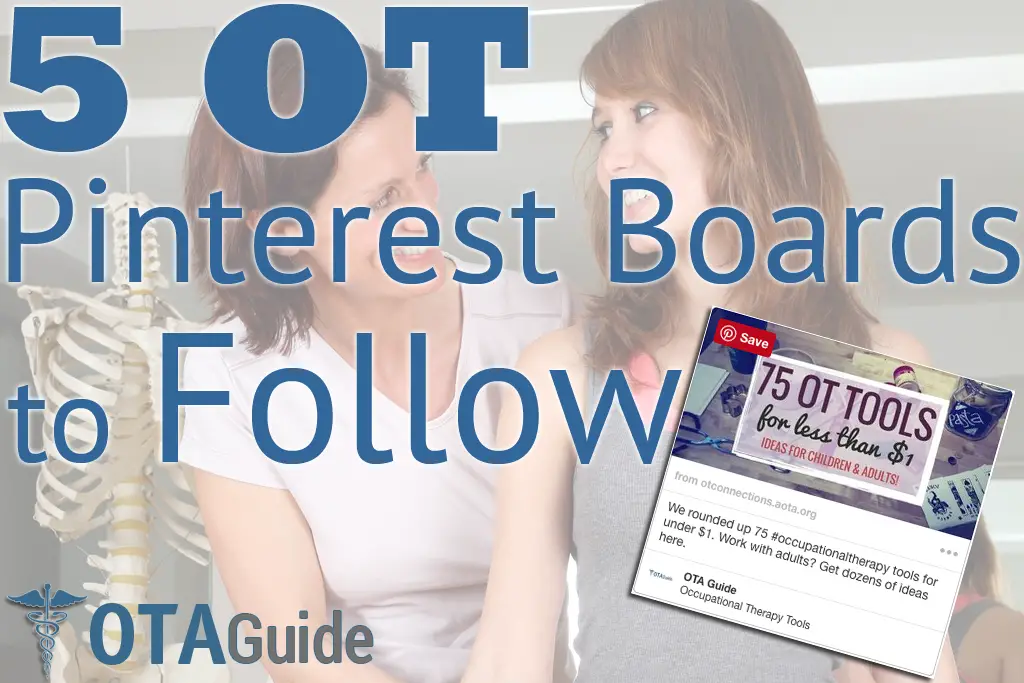 Pinterest isn't just a time suck for having fun here and there with your downtime. You can actually be a productive OT or OTA on Pinterest. There are all sorts of really insightful pins for the occupational therapy world.
From pins sharing different occupational therapy tools you can create for under $1, to the latest OT Industry News, to pins explaining various medical conditions that require occupational therapy assistance there is a TON of AWESOME info for OTs and OTAs on Pinterest.
Here are a couple more awesome pins if you aren't sold already on creating a Pinterest account to follow the 5 Occupational Therapy Boards I am about to share with you 😛
Ok by now you should be like, yeah I do want to start following the best Occupational Therapy boards on Pinterest so that I can get my OT News and other awesome tips and tricks from great sources, all in one place.
So, now that you are chomping at the bit to go log into Pinterest, here are the first 5 occupational therapy Pinterest boards you should follow if you aren't already.
This first one should go without saying. The American Occupational Therapy Association, or AOTA, posts the latest and greatest occupational therapy industry news and resources.
This board is a collection of Pediatric and School based Occupational Therapy and Physical Therapy Blog Posts. There is a ton of great and insightful information on these pins if you work with children.
This isn't a board, it is actually a "Topic" which makes it a collection of pins from various boards that are all related to the topic – Occupational Therapy. You can find a lot of gems in here and it will lead you to additional boards to follow.
The same goes here, not a board, but the topic of Occupational Therapy Activities. This board is one of the best spots on the web to brainstorm and get ideas for crafting and other activities to do no matter what condition your patient is in. There are pins specific to all different conditions with various OT activities that you can use.
Shameless plug. You should follow all of our boards 🙂 Seriously though. We pin almost daily and we stick the the best content we can find related to Occupational Therapy. We try to include all of the types of content you have seen in this post, but we also create content specifically for aspiring OTAs. So, things like study guides or other helpful info to OTA students, you bet you will find it on our boards.
Well, if you haven't already, go ahead and create a Pinterest account so that you can follow these boards and start upping your game as an OT or an OTA!
---
Do you know any great OT Pinterest Boards? If so, tell us about them in the comments below 🙂