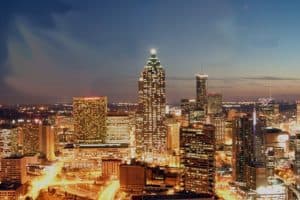 Georgia's Brenau University has replaced their Bridge program with an MSOT program. Students previously were able to obtain a bachelor's and masters degree under the bridge program. Students now must already have a bachelors degree to gain admission to Brenau Universities MSOT program. 
It is also necessary in order to receive your state OTR license you will also need to pass the NBCOT OTR exam upon completion of the program.
See OTA Bridge Programs by state
Learn more: Learn more about MSOT program by contacting Nancy L. Fowler, MS, OTR/L, Admissions Counselor; nfowler1@brenau.edu
www.brenau.edu
More OTA Info for Georgia:
Georgia has a lot to offer occupational therapy professionals. With multiple options for school progams, good salaries, and a high demand in the work force occupational therapy assistants may want to consider advancing their career in Georgia.
Here is some more information for OTAs in Georgia: