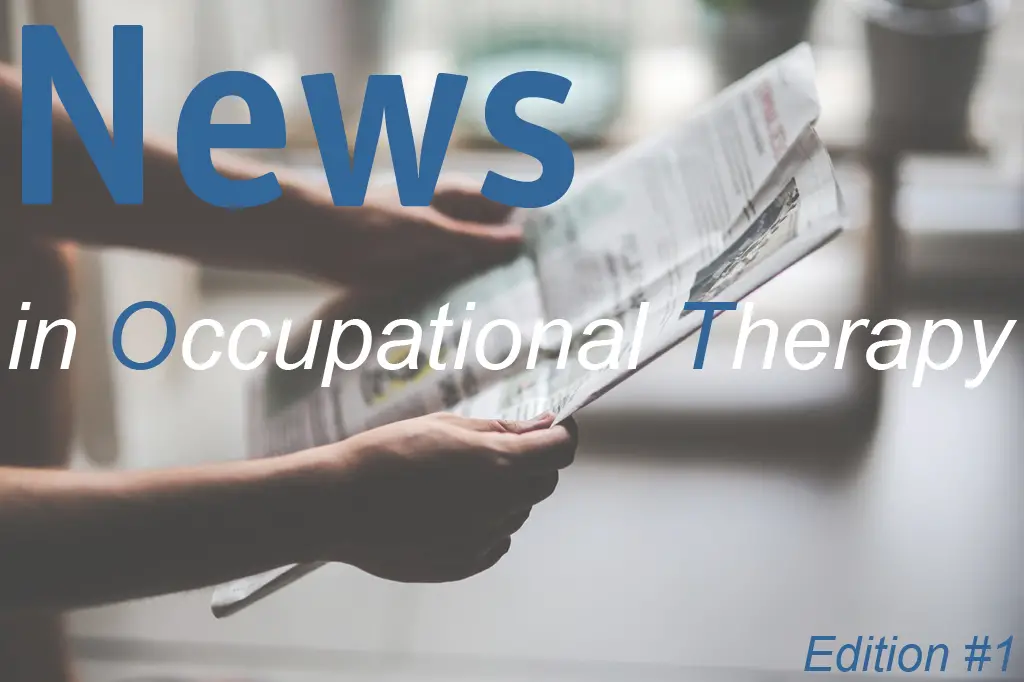 Welcome to our first edition of "News Updates in Occupational Therapy"! We are glad to have you. For each edition we will gather the most interesting recent news updates regarding occupational therapy from around the internet. Also if we have any big updates on our website we will include those as well. This week we have some great stories. Hope you enjoy!
And don't forget to leave us a comment to let us know what type of news you'd like to see more of in the future!
We've said it before and we weren't lying, the demand for occupational therapy assistants is growing and so are OTA salaries. This article discusses how waiting lists for OTs to fill positions are commonplace at the moment as OTs only make up 2% of adult social services but fill 40% of referrals.
If you haven't found a job using online OTA Jobs search tools, then checkout these listings. They pay on average over $60K annually.
I'm not surprised to read that millennial's have weaker hand strength than previous generations. As a millennial myself I know that this holds true for me. I spend too much time on computers and other hand held devices, plus I play tennis competitively.. so my wrists and grip strength tend to feel fatigued and weak at times.
Real patients share their stories about working with an occupational therapist assistant that changed their lives 🙂 very interesting and inspiring for all you aspiring OTs and OTAs.
This article discusses the correlation between home health care performed by occupational therapists and assistants versus patients visiting hospitals. Specifically it discusses how hospital admission rates are down as a result of OTs and OTAs working with patients in a home healthcare setting.
Here at the OTA Guide
This past week we added a complete database of over 185 ACOTE accredited OTA programs across the country. Search and compare OTA programs here. You can learn about each college and find contact info for the OTA program.
---
Do you have any recent OT news to share? Leave us a comment below 🙂 Also let us know what types of news articles you'd like for us to share in the future!